Our Story
The name MAILHEM showcases the true vision of the company – to convert WASTE to GOLD, wherein "MAIL" in Sanskrit stands for WASTE and "HEM" stands for GOLD. At Mailhem Environment Pvt. Ltd., we believe in 'Disposal of waste at its source of generation' and have successfully treated over a million tons of solid waste till date, thereby doing our bit towards a cleaner environment by helping mitigate greenhouses gases.
Milestones
Over the last three decades, Mailhem has achieved countless milestones in our journey to convert waste to gold. We bring you our top milestones and achievements that have marked our evolution and revolution for waste management in India.
Inception of Mailhem Engineers Pvt. Ltd. Under the leadership of Colonel (Retd.) Suresh Rege
1st Slaughter House Project at Al Kabeer, Hyderabad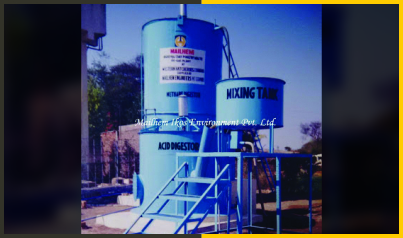 1st Poultry Litter Biogas Plant at Venkateshwara Hatcheries, Pune
Industrial Canteen Projects at Mahindra & Mahindra and Bajaj Auto, Maharashtra
UNDP Funded Project by Ministry of New and Renewable Energy at Vijaywada Municipal Corporation
16 TPD Vegetable Marketyard and 4 TPD Slaughter House Projects for Grid Connected Power Generation
UNDP Funded Project for Chrome Leather Shaving Waste at Tata International Ltd. in Madhya Pradesh
52 Biogas Installations pan India
Biogas Plants at Vaishnodevi Temple, J&K
Biogas Plants at a World Heritage Site in Hampi, Karnataka
ISO Certification
1st Biogas to BioCNG Plant at ITC Foods, Pune
Leachate Treatment Plant for Nashik Municipal Corporation
121 Biogas Plants Setup
Parliament House Biogas plant
Decentralised Biogas Plant for Pune Municipal Corporation and Bangalore Municipal Corporation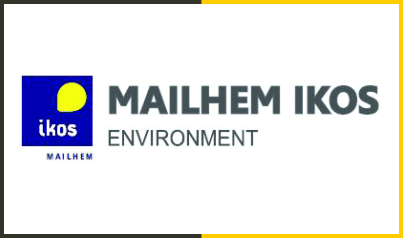 Inception of Mailhem with the Lhotellier Group (France)
20 Biogas to Power Plants in Tamil Nadu
Mailhem Ikos has won the title of Garbage Guru in the India Today's Safaigiri Summit & Awards, Presented by our Honourable Prime Minister, Shri Narendra Modi on 2nd October 2015.
1st Multisubstrate CBG Project for Clarus Bioenergy, Kolhapur.
Incorporation of Nashik Waste Management Pvt Ltd for Execution of 500 TPD
Integrated Solid Waste Management Facility at Nashik for 30 years.
Research Project at the Calcutta Leather Complex for Tannery Waste
Biogas Plant on Pharma Effluent at Anthem Bioscience, Bangalore.
Mini Integrated Waste Management Facility at Palava City, Dombivali, Mumbai.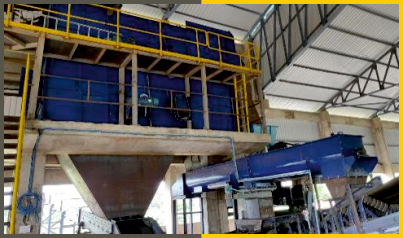 15 TPD Biogas Plant at Indore for Generation of Compressed Biogas (CBG)
200 TPD Integrated Solid Waste Management Project at Kolhapur.
Comprehensive Presence in the Niti Aayog Compendium Dossier for Solid Waste Management in India
Executing Compress Bio Gas Projects (CBG) under SATAT Schemes
Operational Excellence Award by Indian Biogas Association
Slaughter Waste Plant at Ahmednagar
Signing of the Concession Agreement for 200 TPD Bio Gas Plant at Bhopal