Bio Gas
Mailhem specializes in Biogas plants and has helped countless clients convert their waste into biogas. Using anaerobic digestion, our biogas plants work to reduce the greenhouse effect and limit the amount of harmful gases that spread in our environment. Successful use of biogas technology can also provide other benefits like the production of bio-fertilizer, social and ecological benefits including sanitation, reforestation.
Portable Biogas Plant
Mailhem has 100 kg/day, 300kg/day, 500kg/day and 1000 kg/day Portable Biogas Plants to treat organic wastes like Canteen Waste, Poultry Waste, Cow dung etc. which are plug and play models, easy to operate, and can be tailor-made.
Biogas Plants Electricity Generation
Mailhem specializes in the engineering, procurement, construction & operation and maintenance of large and medium capacity Bio-methanation (Biogas) projects ranging from 2 TPD to 200 TPD for Power Generation.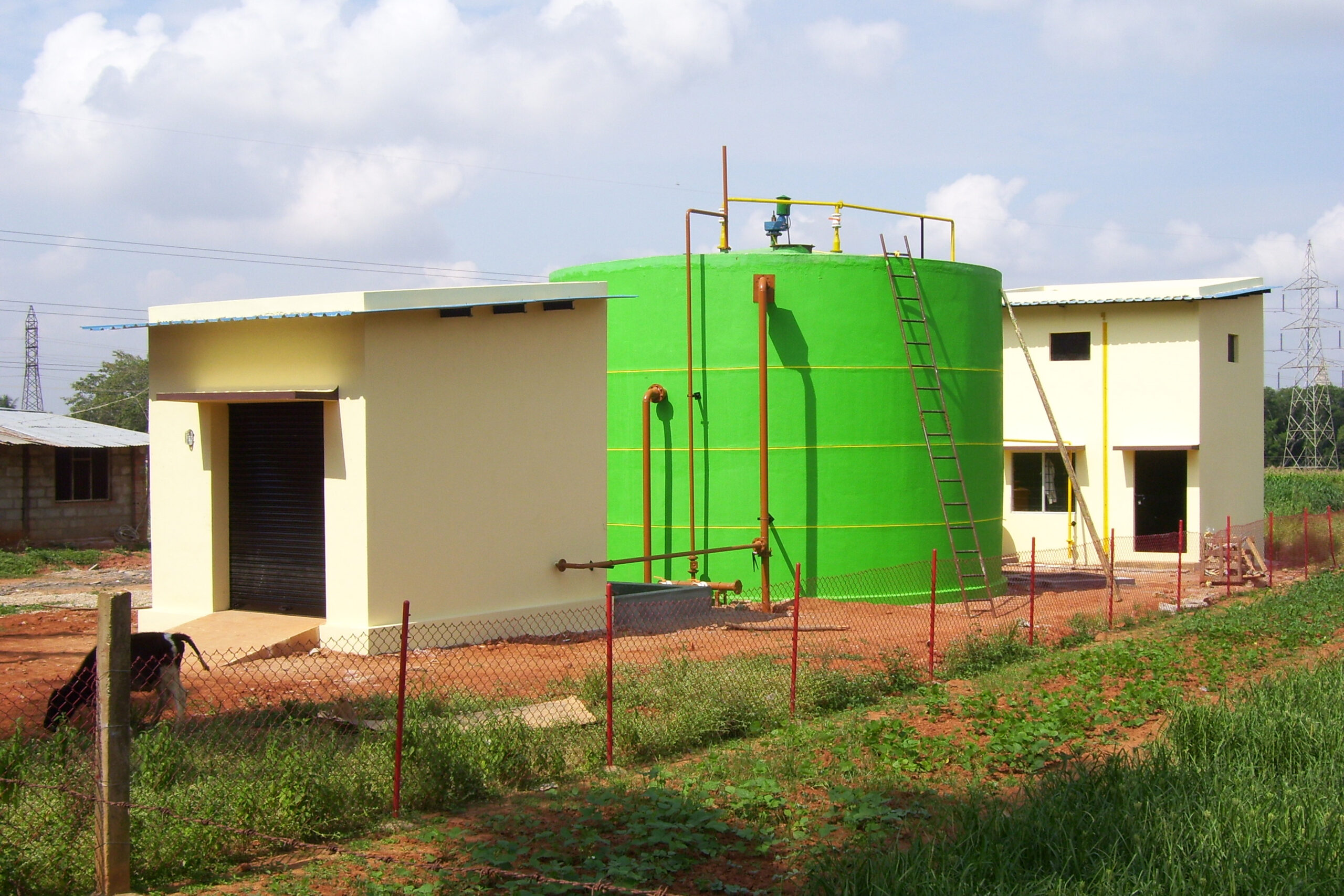 Biogas Plants for Heat Generation
Biogas is produced during the anaerobic degradation of organic material and this biogas can be used to generate heat. The generated heat can be used for various applications like boilers, gas engines, micro turbines, fuel cells, and more. We can assist you with a biogas plant to generate heat for your industrial or commercial use.
Biogas Plants for Auto & Industrial Fuel (CBG Plants)
Anaerobic Digestion generates Biogas which can be purified and converted into Compressed Biomethane, also called Compressed Biogas (CBG). CBG can be used as fuel for transportation or industries.
Biogas Purification Systems
By purifying the biogas and enriching it further, Mailhem is able to ensure higher biogas production with a stable process. Our biogas purification systems are economical and highly efficient and ensure high energy and environmental performances.
Phosphate Rich Organic Manure Facility
Phosphate Rich Organic Manure (PROM) is an emerging biofertilizer and we are happy to produce this at our PROM facility. It's an excellent alternative to the traditional fertilizers and is produced using our waste management technologies, ensuring minimum waste and maximum cost and energy effectiveness.