The Ministry of Petroleum and Natural Gas (MoPNG) has launched the SATAT scheme on Compressed Biogas (CBG) to help potential entrepreneurs set up CBG plants. As India is one of the fastest-growing economies in the world, our energy consumption is expected to rise considerably. As the country is highly dependent on fossil fuels, it leads to higher carbon emissions and growing import bills, too. To reduce the dependency on imports and help in managing waste as well, the Government of India prepared a roadmap that offers a strategic role for the biofuels in India's energy basket.
SATAT stands for Sustainable Alternative Towards Affordable Transport and it was launched on 1st October 2018 to target production of 15 million tons of CBG by 2023, with over 5000 plants in operation. As part of the scheme, entrepreneurs will set up CBG plants, produce and supply CBG to Oil Marketing Companies for sale as industrial and automotive fuels. Compressed biogas will be produced from waste and bio-mass sources like cattle dung, sugarcane press mud, Municipal Solid Waste, sewage treatment plant waste, agricultural residue and other waste. In this endeavour, potential entrepreneurs can share their Expression of Interest (EOI) to set up the CBG plant under the SATAT scheme. They will be responsible for the planning, preparation, engineering and execution of the project.
Since SATAT promotes the production of CBG from waste, it helps meet the growing energy demands of India in an eco-friendly manner. It also enables smarter use of waste and has the potential to replace CNG in automotive, industrial and commercial uses in the new few years. It also tackles the problem of pollution caused due to farm stubble burning. Not to mention, it boosts the rural economy, offers employment and provides an additional revenue stream for farmers.
When we are able to create our own fuel, our dependency on natural gas and crude oil imports will also reduce considerably and it will provide a buffer against the crude oil and gas prices in the global markets. It will also offer an opportunity to supply CBG in remote locations where access to energy may be a challenge. With efficient distribution, everyone can have access to a cleaner and more affordable fuel.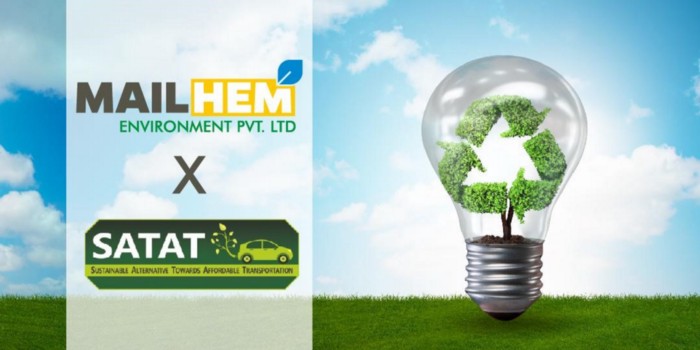 If you're ready to start your CBG plant and need guidance and assistance throughout the process, Mailhem's team is happy to help. We are supporting SATAT LOI holders in many ways, right from preparing the project viability report and analysis to assisting in the sales and marketing of the CBG through our wide network. We can also support you in the loan process, provide EPCM facilities, and offer turnkey EPC solutions. At Mailhem, we offer long-term operation and management support up to 30 years and the minimum period of support we offer is for 5 years. If you're ready to set up the biogas plant and offer CBG in the market, we're ready to stand by your side in the entire journey!
Contact our experts to know more about the best biogas plants and how you can make a difference with CBG.